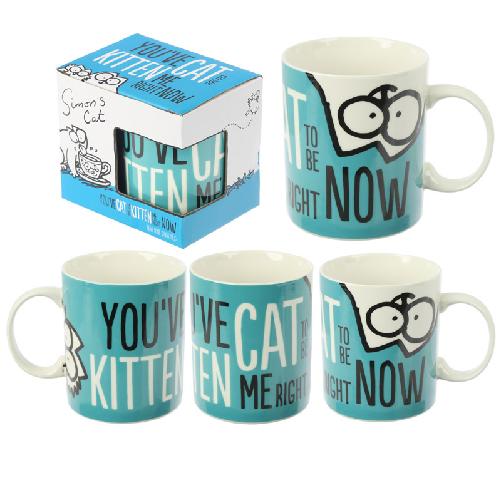 Simon's Cat Porcelain Mug (Kitten)
Whether you're opting for a coffee or a hot chocolate, this high quality porcelain mug is perfect for the job. Featuring a print of Simon's Cat along with a slogan that sums up the mischief maker, on a blue background. Makes an ideal gift for cat fans!
Slogan reads 'You've Cat to be Kitten me Right Now'. 
Measures 9 cm x 11.5 cm x 8 cm
This product is food, microwave and dishwasher safe.