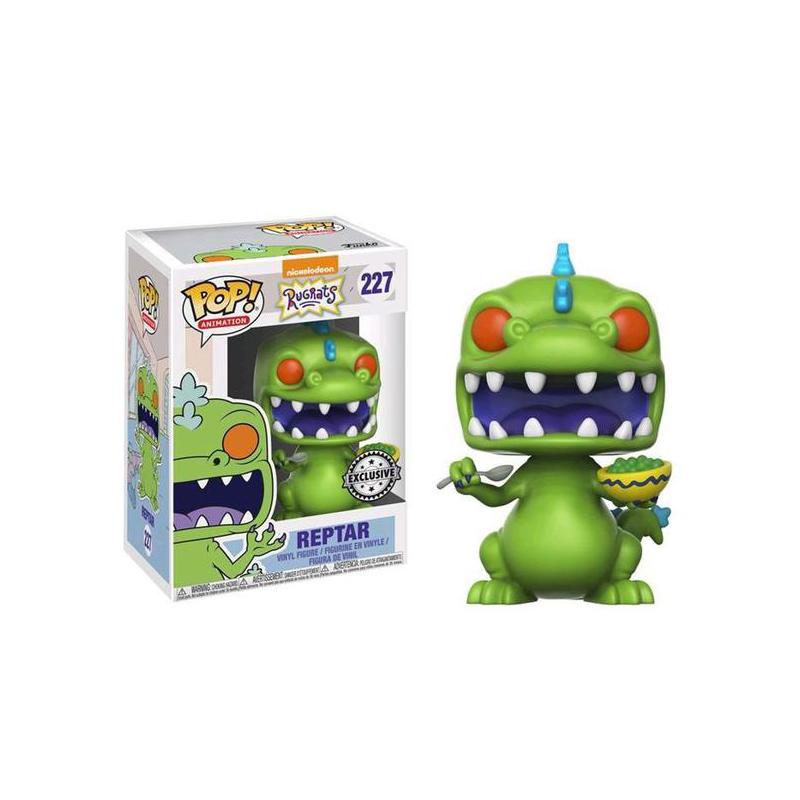 Pop! Animation: Rugrats - Reptar with Cereal (damaged box)
Funko
If you grew up in the 90's, you likely remember watching the Rugrats. Why not take a trip down memory lane with this exclusive Reptar Pop!, in which he holds a bowl of cereal. 
Funko Pop! figures stand approximately 3 3/4  inches tall.
Not suitable for children under the age of 3.
The price has been reduced on this product as the box is damaged. The figure itself is not damaged.