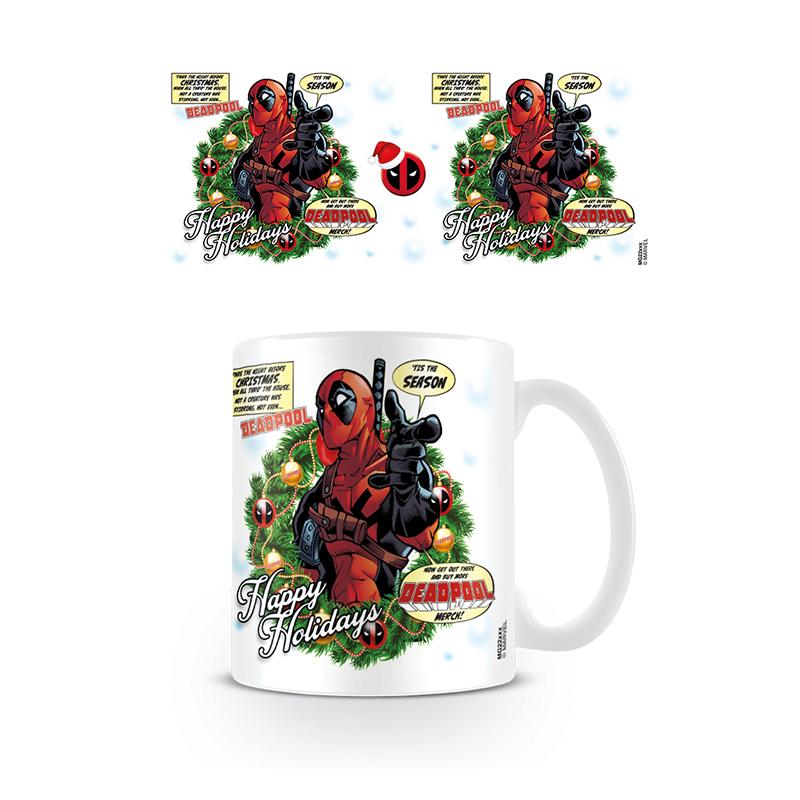 Deadpool (Tis The Season) Coffee Mug
Pyramid International
Happy holidays from the Merc with a Mouth. 
Size: 11 oz/315 ml
30-day returns - view returns policy
Standard delivery:
UK Mainland - £2.99, free on orders over £20
Northern Ireland, Scottish Highlands & Islands - £3.99, free on orders over £30
Europe - £9.99
Rest of World - £34.99
If you would like to make partial payments, you can split the cost over a 12 month period by selecting the offline payment option during checkout. You will receive an invoice for a 10% down-payment and 5% non-refundable admin fee, which must be paid within 24 hours to reserve your items. 
You will also receive a second invoice for the remainder that can be paid off in instalments to suit you within 12 months of placing the order. You will receive monthly reminders of your outstanding balance. 
Orders will only be dispatched once they have been paid off in full. 
Payments should be made via bank transfer to the account specified on your invoice. Please ensure you include your invoice reference when making any payments.
Failure to make the initial payment within 24 hours and the remainder within 12 months will result in the cancellation of your order.
If you need help, please contact support@totostoybox.com.